Going. Doing. Living.
I've considered apologizing for my latest disappearing act, but no. There's no apology for living a full life. Nope. Not ever.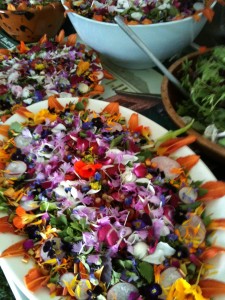 So, whatcha been doin' Gal Foodie? And there's the rub. I don't even know where to begin. There was a winter… Of love, of discontent, of hot wings and football and nacho dip. Of Pho and fennel and stews and muffins. Of crossword puzzle races while we cooked. And lots and lots of wine. There was another goodbye, and another Spring of packing up the kitchen and moving to greener pastures.
Summer, oh summer! Sailing picnics and saltwater, yoga on the dock and wine and cheese and fresh eggs and eating the first tomatoes of the season, right there in the grass, for breakfast. The radio show with so many wonderful guests, and writing articles and recipes for Northeast Flavor Magazine. There's judging the Maine State BBQ Competition next weekend (oh, please no oysters this year!), a few catering gigs, lots of dining al fresco, and very soon, there will be packing again for a 6 month trip to Europe, which I'll be writing about on my new blog, ADRIFT.
And, there was the opening of an art gallery.
Yes. Drift Contemporary Art Gallery.
As if there wasn't already enough to do.
And so I leave you with this for now.
Oh, I'll be right back. I promise. I'm just going…
Life is short. Live it. I couldn't be happier.
~Gal Foodie